Advisors Mortgage Group's Corporate Headquarters in Ocean Township, N.J.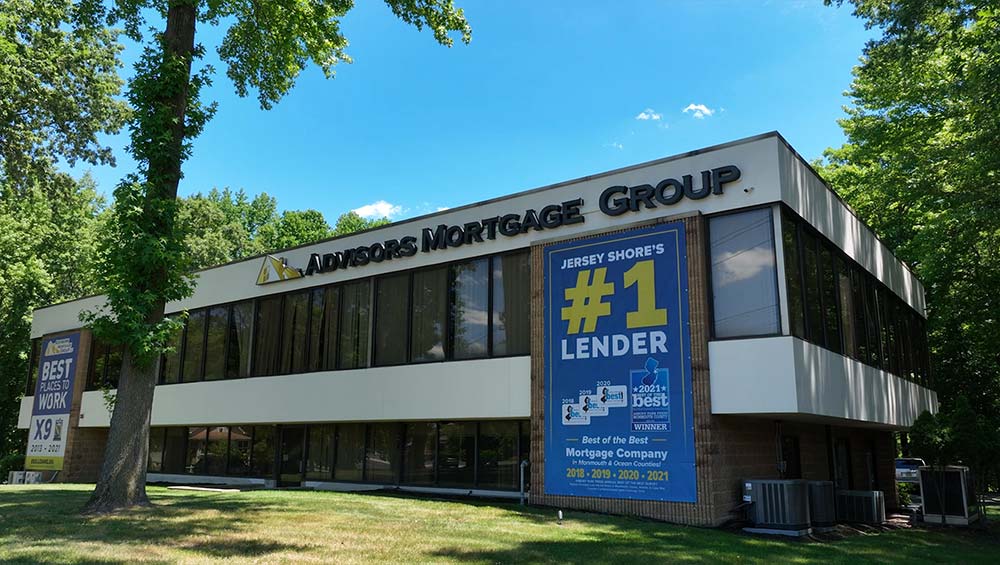 Advisors started as a small business where everyone has an important role and their contributions matter.
OCEAN TOWNSHIP, N.J., July 25, 2023 (GLOBE NEWSWIRE) – via InvestorWire – Advisors Mortgage Group ("Advisors" or the "Company"), based in Ocean Township, New Jersey, announces recognition by NJBIZ as one of this year's best places to work in New Jersey. This is the 11th consecutive year Advisors has received this accolade.
The results, according to NJBIZ, are "based upon the results of a survey conducted by BridgeTower Media's Best Companies Group, the 2023 honorees across small (15 – 49 employees), medium (50 – 249 employees) and large (more than 250 employees) employers are determined from none other than their own employees. The program confidentially collects data, allowing workers to share feedback about their employers, and for those companies to learn from and act on that knowledge."
The Company ensures that its family-oriented culture is always enriched and stays at the forefront of the Company's day-to-day interactions. According to Advisors' President Steven Meyer: "We never forget where we came from and how we started as a small business with family ideals where everyone has an important role and their contributions matter. Our Company slogan Family. Customers. Community. means just as much to us today as it did when we started the company in 1999."
The Advisors' family hosts employee appreciation events throughout the year. Starting in January, the Company throws a holiday gala where employees and their guests are invited to a sit-down formal dinner and live music. Every summer, Advisors puts on its annual Day at the Races at Monmouth Racetrack where employees and their families attend a fun-filled day. At the end of the year, the national sales conference highlights the Company's achievements and goals. Finally, in December, a gift swap takes place with coveted prizes thrown in to make the day extra special. Throughout the year, branch family dinners are also an important part of the Company's endeavors to stay in touch and connect with its branch employees throughout the country.
Advisors mantra is: We take care of our family, who helps us take care of our customers, which allows us to give back to our community. The Company takes pride in the fact that its successes lead to helping local communities. Advisors is a major supporter of Free Wheelchair Mission, and its Lake Forest branch donates enough money for one wheelchair for every loan that they close. Another non-profit organization that is near and dear to the Advisors' Family is NEADS World Class Service Dogs. Each year Advisors adopts puppies that are then trained to become service dogs to U.S. veterans.
To learn more about Advisors Mortgage Group, please visit their website at: https://advisorsmortgage.com or call them at 855-LOANSUSA.
About Advisors Mortgage Group
With big dreams and even bigger determination, Advisors Mortgage Group, LLC was founded in October 1999 by a single loan officer in a 400-square-foot office in Shrewsbury, New Jersey. In the years since its formation, Advisors has grown to serve not only the greater New Jersey area but also a vast portion of the United States. With branch offices up and down the East Coast and its corporate office in Ocean Township, New Jersey, Advisors Mortgage has established itself as a pillar of excellence in the mortgage industry. Our immense experience is our greatest asset and is the foundation of the success of the Company and every Advisors' branch and loan officer.
In 2005, Advisors Mortgage Group was designated by the Federal Housing Authority as a Full Eagle FHA Underwriter. As a Full Eagle, Advisors has been able to expand its loan volume by approving loans, which a majority of the competition could not dream of. We have built a platform for a seamless and stress-free mortgage process for all of our customers, and we have that same mission throughout all of our offices. We understand that success cannot be attained without teamwork and communication, two of our most important strengths.